Kraft Paper Bag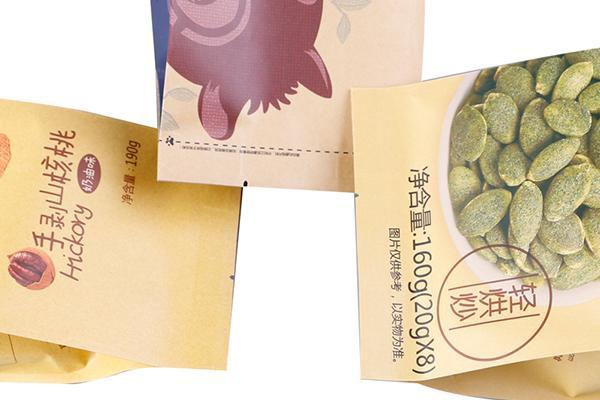 Kraft paper is sturdy, and features an outstanding sealing property, and is easy to print on, making tthe kraft paper bag an ideal environmentally friendly packaging.
Our kraft paper is made of composite material or pure kraft paper, and is nontoxic, odorless, and recyclable. Kraft paper is made of wood pulp, usually white or yellow in color, and the paper is coated with PP, thus ensuring it is effectively waterproof. Kraft paper can be layered between 1 and 6 layers, and the paper strength will improve with the number of layers.
Classification
According to material: a. pure kraft paper bag; b. kraft paper and aluminum composite bag; c: kraft paper laminated woven bag
According to bag type: a. three side sealed bag; b. gusset bag; c. stand-up bag d. zipper bag e. stand-up zipper bag
According to shape: a. valve bag; b. square bottom bag; c. sewed bottom bag; d. bag with heat sealed top; e. bag with heat sealed bottom
Storing and using environment
Package should be kept in shady and dry environment, avoid sunlight, frozen environments and high temperature.
Kept around temperature of 20℃~30℃, avoid putting in high temperature environment.
We are a packaging solution provider who starts with your goals and objectives. We offer comprehensive packaging materials for your applications. We want to keep it real that we invite our customer to visit our factory face-to-face to check on the extraordinary work our workers produce.