We employ sophisticated testing equipment in order to guarantee the quality of all of our products.
Gas chromatography machine
The gas chromatography machine is designed to separate the different components of a mixture, allowing for sample identification and testing. Gas chromatography is mainly used to test residual solvents.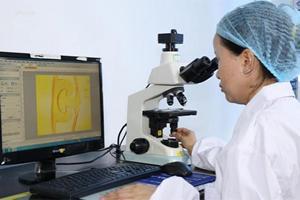 Metallurgical microscope
The metallurgical microscope is mainly used to test the sealing priority of zippers. Besides that, it can also be used to look at the interlayer thickness, the surface topography, cross-section shape of multi-layer co-extrusion films, and the surface topography and dimensions of zippers.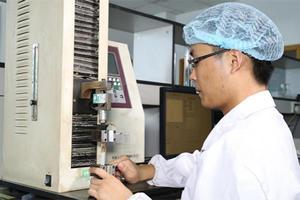 Intelligent tensile testing machine
The intelligent tensile testing machine is carefully designed to test the tensile elongation and the tensile strength of plastic films.
At Huafeng, it is mainly used to test the diverse physical properties, such as tensile strength, elongation at break, peel strength, etc.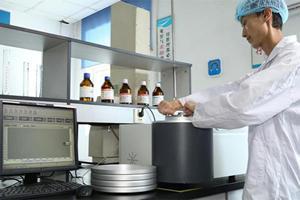 Gas permeability tester
The gas permeability tester is mainly designed to test the oxygen permeability of plastic films. It is mainly used to test the oxygen transmission rate of diverse packaging materials, which provides technical supports for our product structure design and material selection. At the same time, it also provides data support for our product quality control.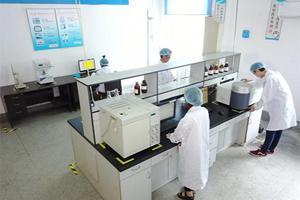 Huafeng's lab
Huafeng has established its own provincial level technology research center, which is outfitted with diverse advanced analytical instruments to deliver physical and chemical testing for our products. Besides that, this center is also outfitted with a tropical test chamber.
These inspection instruments help a lot in product development and quality control.